From Capellagarden
On April 26, twenty Swedish woodworkers came to my house in south area of Kyoto. They came from Capellagarden, the famous Swedish craft school. Though my house was very small for 20 people, they could sit in one room of my house. And we discussed about woodworking.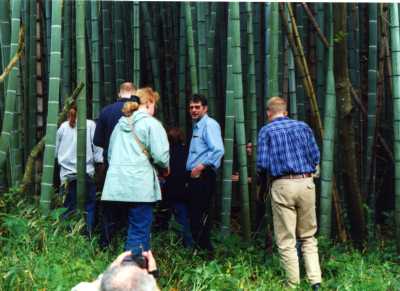 In the bamboo forest
After the meeting in my house, we went to my friends house in my hometown. This house is for studying herb cooking. We had a lunch with Swedish style. They looked happy, because they were tired to have Japanese foods. And they slept under nice sun light.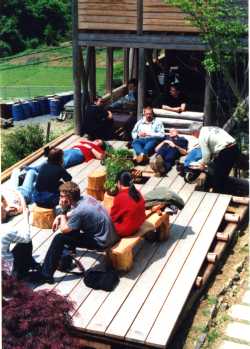 At my friends herb house
Then we went to Horyuji temple, the oldest wooden building in the world, and went to Nara town in the evening.

---
From Canada
  My friend woodworker Edward came to my home again. He went to Osaka, Tokyo, and Nagoya. He is a skillful at scroll saw. He gave me a lecture of scroll saw on May 10.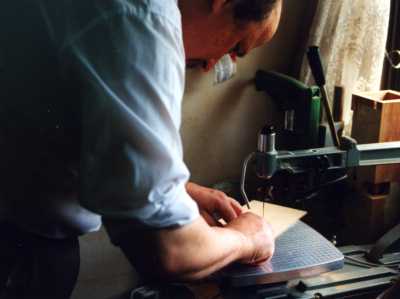 Edward's lecture 

---